2019 Will Be A Great Year For Buyers AND Sellers
Posted by NooshiAdmin in Blog
25
Feb
2019
Many homeowners believe that rising interest rates and home prices have scared away buyers and therefore have not listed their houses for sale. However, the truth is that buyers who were unable to find a home last year are out in force, and there are even more coming!
NerdWallet's 2018 Home Buyer Report revealed that:
"Approximately one-third (32%) of Americans plan to purchase a home in the next five years. Millennials are most likely to have such a purchase in their five-year plan (49%), versus 35% of Generation X and 17% of baby boomers."
As we can see, buyers are optimistic! According to the report, here are the top reasons Americans plan to buy: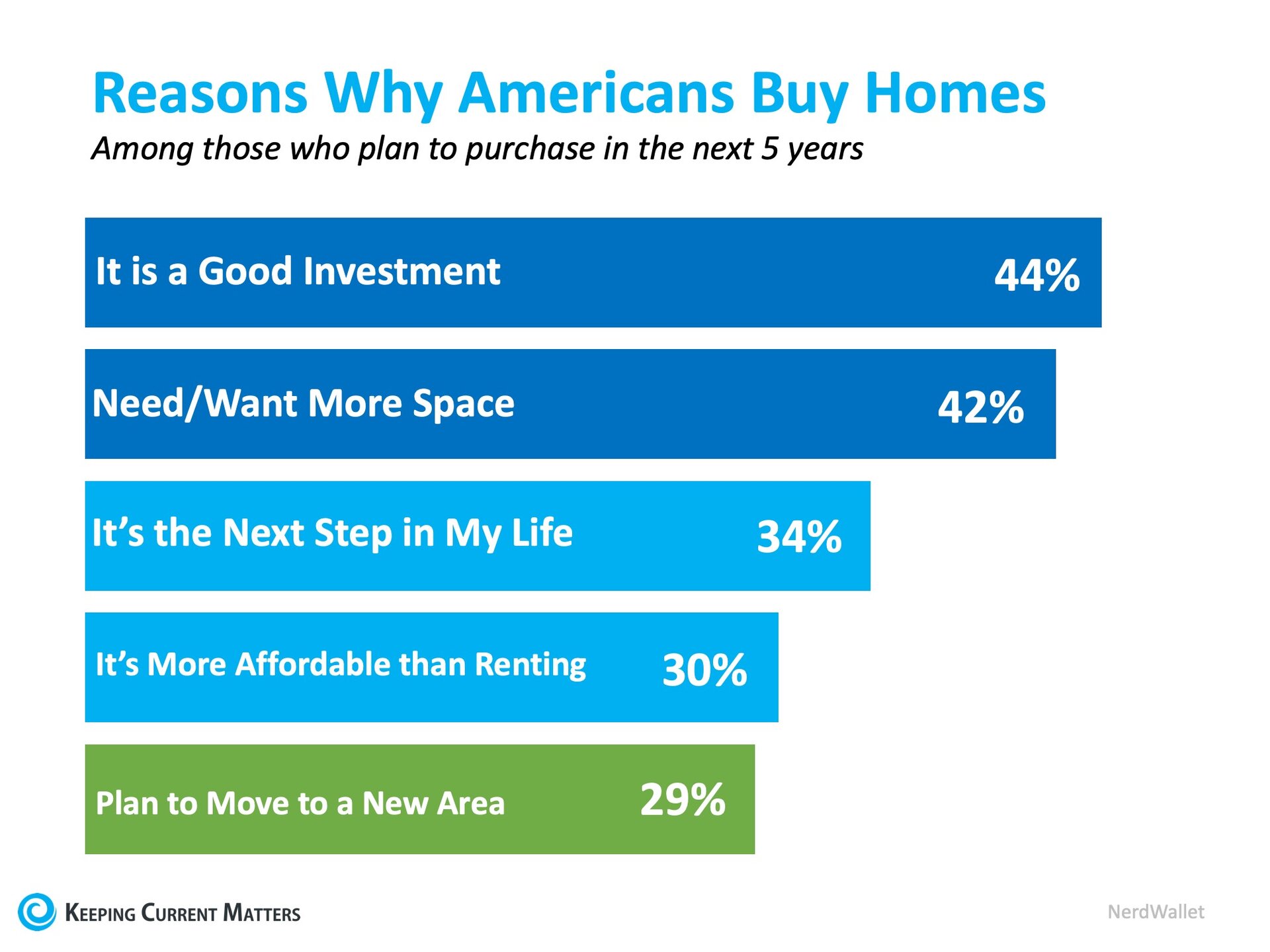 The most common reason Americans prioritize buying is that they believe it's a good investment!
If you're a homeowner looking to sell, 2019 is the perfect year to put your house on the market. But why?
Buyers want to buy
No competition!
At least 3 of the renowned organizations that report on real estate market trends predict that homeowners are going to wait until 2020 to list their homes, leading to a nice increase in sales (as shown in the graph below).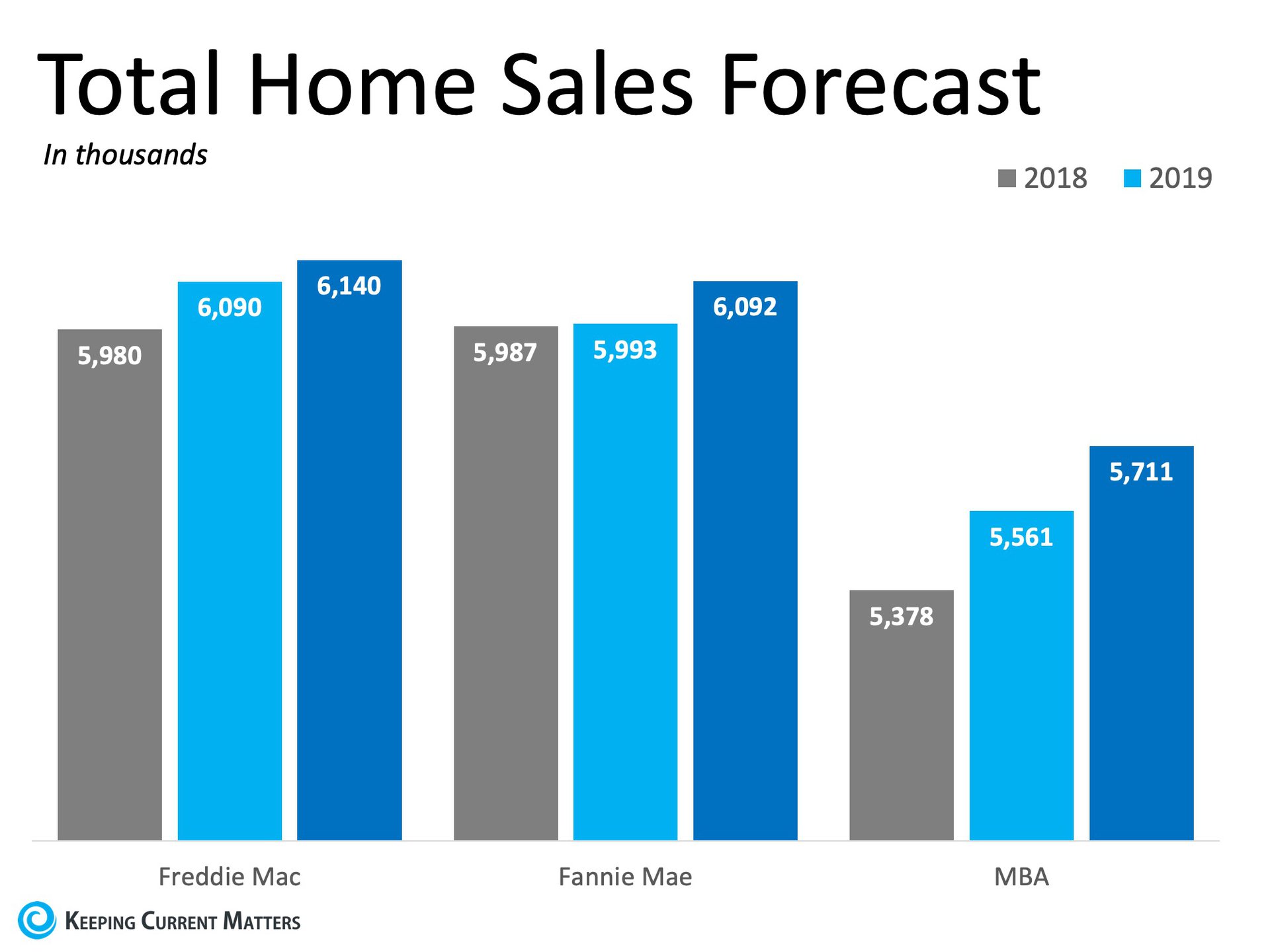 Don't wait for a competitive market; be ahead of the curve and sell your house at the best possible price!
Bottom Line
There are more and more buyers entering the market every day! Whether you're a first-time homebuyer or a current homeowner looking to move-up to your next home, sit with a real estate professional who can help you with your real estate needs!